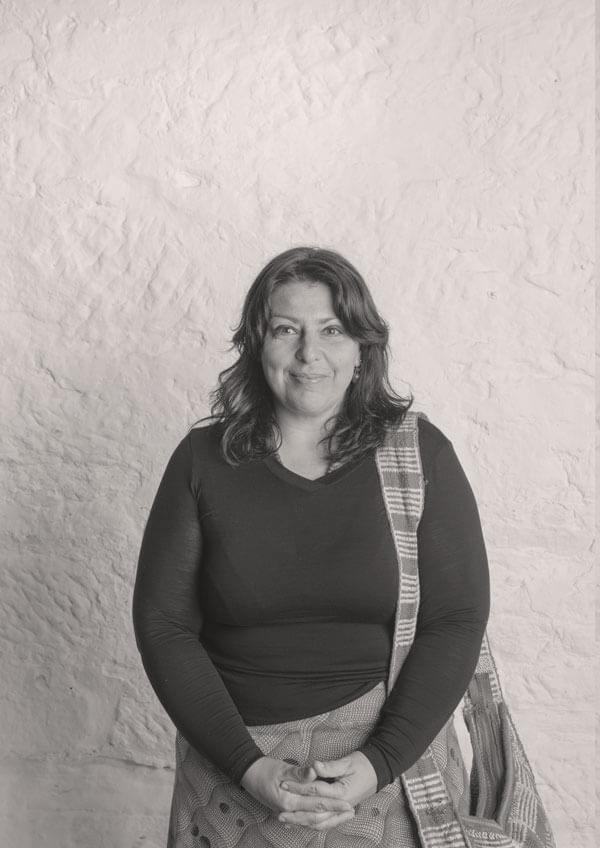 The concept of putting pencil to paper exhilarates me. It helps me find my voice.
Graphite is a favourite medium, but my lines translate themselves to lino and woodcuts. I furthered my studies in photography and printmaking, completing my degree at the University of Tasmania in 1999. Printmaking has offered challenges and stimulated an extension of my visual language.
My body of work depicts the Tasmanian landscape. These large-scale impressionistic paintings show a movement; an aliveness of time and place. Graphically dense details of the eddies in tannin-rich waters provide a point of focus, allowing your eye to fall into the swirl and be carried into the image. Directional strokes and circular paintings guide you through the Weld, Styx, and Arve rivers that flow into picturesque waterways in the far south.
My preliminary drawings and photographic documentation are gathered at points where scenes of heavy destruction, and decimation of land through forestry activities, were happening just 100 metres away. The decimation of old-growth forest surrounds these spaces; the roads that were travelled to reach them are the same road networks now used by logging trucks. Are my painted images destined to become amongst the last depictions of these spaces, when it is disconnected and bare?